Premise 200 SC is the termiticide from Bayer that pest control operators are using. Premise 200 SC provides a complete treated zone around your house against intruding termites – a feature we call Lateral Soil Movement.
0 comments
Wazary® 10FL, a new water-based low mammalian hazard soil treatment termiticide, was evaluated as a soil repellent agent under controlled laboratory conditions against Coptotermes species.
0 comments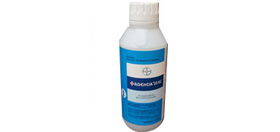 Agenda 10 SC is a new class of termiticide that has faced the stiffest tests that researchers in Asia and around the world have been able to throw at it.
0 comments